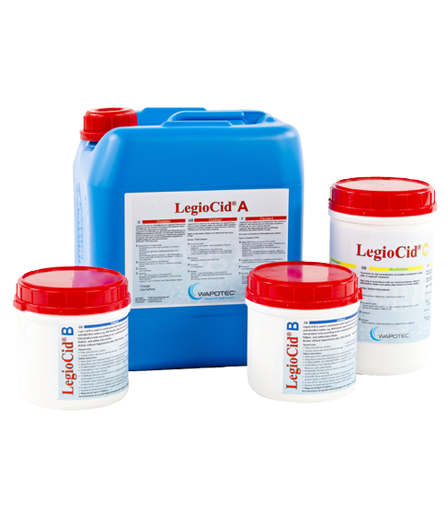 LegioCid
Wapotec Products
WAPOTEC GmbH is an internationally recognized company that has developed global recognition with its high-quality and qualified consultancy in process optimization.
Product Description
LegioCid is sold as a pre-packaged kit that includes LegioCid A, B & C, and if used effectively, will eliminate contamination in filters, pipes and exposed surfaces in low-volume whirlpools (850 US Gallons/3,200 L or less)
Application
LegioCid can be used to remove existing contamination or as a preventative treatment every three months to reduce the occurrence of failed microbiological testing. LegioCid A & B are dosed and circulated for 12 hours. LegioCid C is added as a neutralizer at the end of the procedure. Contact our sales team for detailed instructions.
Contact Us About This Product
Similar Products
Products similar or related: