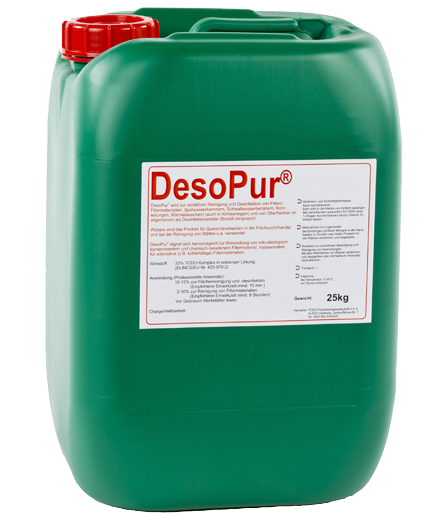 DesoPur
Wapotec Products
WAPOTEC GmbH is an internationally recognized company that has developed global recognition with its high-quality and qualified consultancy in process optimization.
Product Description
DesoPur is a concentrated oxidizer that works with chlorine to clean filter media and treat contaminated low-volume, warm-water pools and whirlpools.
Application
Contact our sales team for a customized DesoPur treatment program.
Sizes
25 L
Contact Us About This Product
Similar Products
Products similar or related: