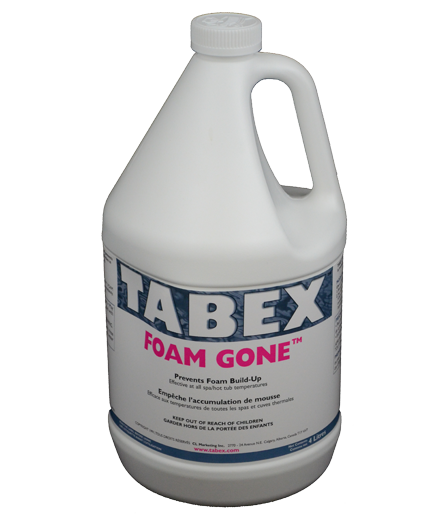 Foam Gone
Tabex Products
Tabex offers a wide range of quality disinfection products, balance and specialty chemicals. Tabex Chemicals are manufatured in Canada and are widely used by operators in municipal, institutional, hotel and condominium facilities.
Product Description
Foam Gone is an effective de-foamer designed for use in whirlpools.  In some circumstances, the product is also effective in swimming pools.
Application
Add 10-20 ml directly to foam for immediate result (the product can also be applied effectively with a spray bottle).  If the foam persists, contact our sales team for assistance.
Sizes
4 L
Contact Us About This Product
Similar Products
Products similar or related: