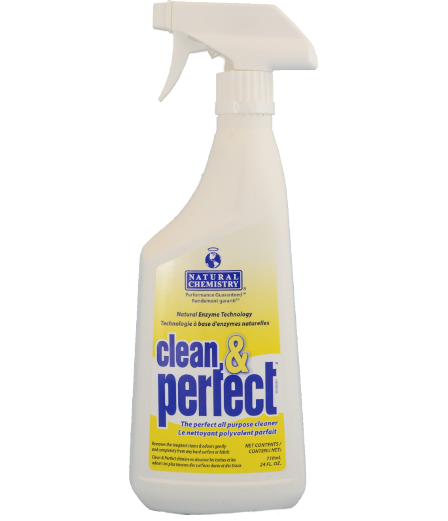 Clean & Perfect
Natural Chemistry Products
Natural Chemistry is a leading swimming pool specialty chemical manufacturer. The product line is based on the use of natural enzymes and phosphate removal products to make a pool operator's life easier.
Product Description
Clean & Perfect is a unique and safe enzyme-based cleaning product that breaks down oils and greases on hard surfaces around pools & whirlpools.
Application
Clean & Perfect is designed to be used "full strength", and can be applied directly on the surface to be cleaned.  After applying, let the product stand a few minutes, rub with a coarse sponge, wipe clean and dry. On old stains, work the product into the surface with warm water, wait 5 minutes, wipe clean and dry.
Sizes
710 mL spray bottle
18.9 L Carboy
Contact Us About This Product
Similar Products
Products similar or related: