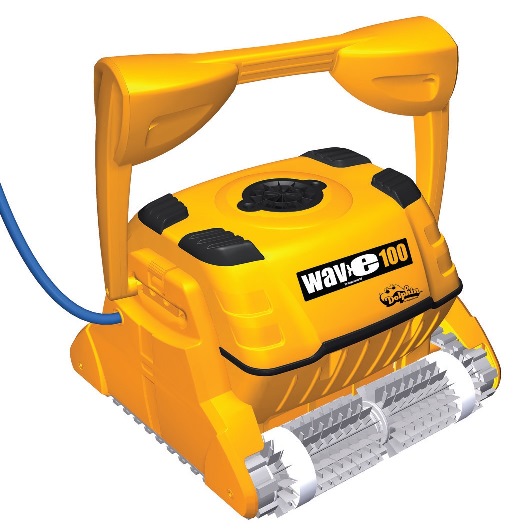 Dolphin Wave 100
Product Description
The Dolphin Wave 100 is a true workhorse. For pools up to 25M (82ft), this heavy-duty automatic pool cleaner thoroughly cleans the floor, walls and water line and leaves the water sparkling clean.
Cable length: 30M
Industry leading 3 year warranty.
Features
Cable swivel to prevent cable tangling.
Floor, wall and waterline cleaning options.
User friendly, fully automated, plug & play operation remote control
Optional parameters and operation delay to suit every pools unique conditions, ensures easy use and maintenance.
Caddy for easy handling and storage.

Product Codes
9999396X: Wave100 /w Cart & Remote
9981430 Filter Bag Clip (2 Pack)
9995430-R1 Filter Bag
Contact Us About This Product
Similar Products
Products similar or related: