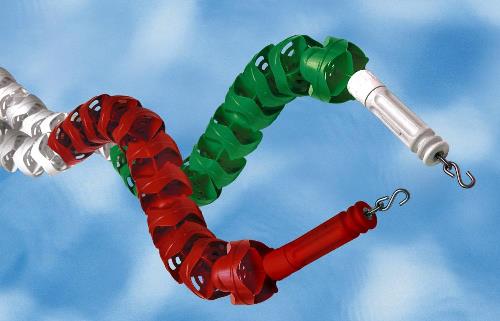 AntiWave Racing Lanes
Product Description
Antiwave's Maximum Racing Lanes are the most effective racing lanes in the world. Having been used in the 2000 Sydney Olympics where the Australian Olympic team coach declared the pool to be "a virtual millpond" and 15 World Records were set, showing that Antiwave's racing lanes are truly the best.
AntiWave's racing lanes use hydromatic propulsion to disperse the waves along the lane line then down to stop all momentum , creating perfectly tranquil water. All AntiWave racing lanes come assembled with the unique Supertensioner lane tightening device. To order, choose from two diameters of racing lane, select your desired lead color, pattern and if you want a backstroke marker disc or not.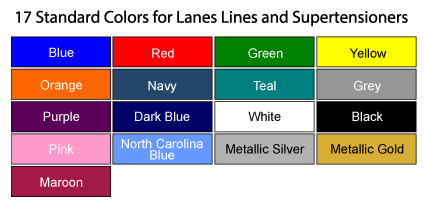 ForeRunner
The 4.75" Disc Diameter makes these lanes a little lighter and easier to store than full size discs.
AW0603: 25M Lane
AW0604: 50M Lane
AW0604A: 50M /w 1 disconnect & 2 Supertensioners
Call for other lengths
Maximum
The 6" disc diameter deliveres maximum wave breaking performance for competitive aquatics facilities
AW0608: 25M Lane
AW0609: 50M Lane
AW0609A: 50M /w 1 disconnect & 2 Supertensioners
Call for other lengths
Contact Us About This Product
Similar Products
Products similar or related: