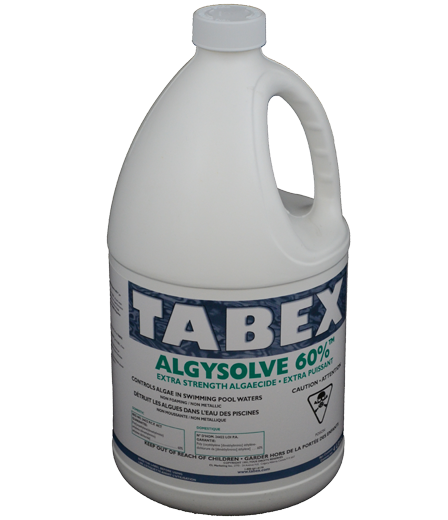 Algysolve 60%
Tabex Products
Tabex offers a wide range of quality disinfection products, balance and specialty chemicals. Tabex Chemicals are manufatured in Canada and are widely used by operators in municipal, institutional, hotel and condominium facilities.
Product Description
Algysolve 60% is a highly concentrated extra strength algae killer. It is a key part in our algae removal process.
Application
This product is best used after brushing all visible algae and in conjunction with a chlorine shock. Call our office for a custom algae removal plan.
Treatment dose: 100ml/10,000L
Sizes
4 L
Contact Us About This Product
Similar Products
Products similar or related: