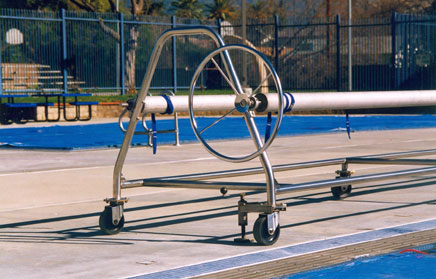 ThermGard Pool Cover Roller
Product Description
Pool covers can be a huge energy saver on any outdoor pool. The only way a pool cover works is if its used. Make using your pool cover easy by having a high quality and user friendly storage system.
Many pool cover reels aren't built to stand up to heavy commercial use. This line of ThermGard®  pool cover storage reels are made entirely from 304 stainless steel, right down to every nut and bolt. The welded construction means this reel will last for years.
Cover reels are available in single, double and triple roller options with a multitude of lengths.  Contact our office for sizing and pricing information.
Contact Us About This Product
Similar Products
Products similar or related: