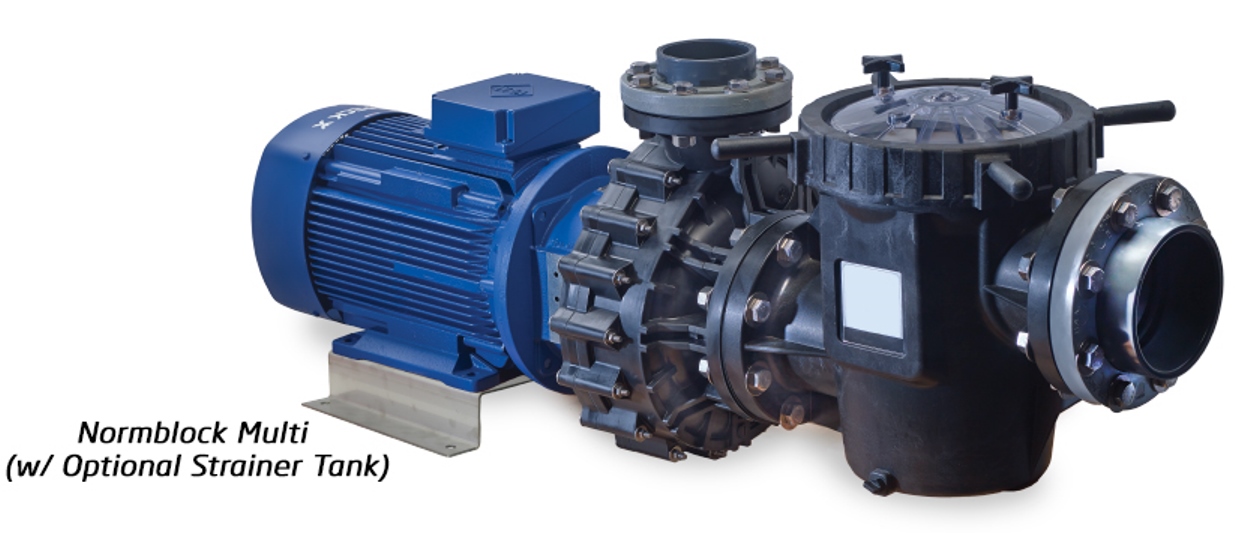 SPECK Norm Block – Commercial Plastic Pool Pump
Product Description
The Normblock Multi Series offers straight forward designs that make installation, operation, and service easy. This pump is ideally suited for aquatic facilities, fountains, water parks, aquaculture, and pools with elevated salt concentration.
Features
Available in 7.5, 10, 15, 20, 25 & 30 HP Models.
The housing is made of high performance plastic (THK), corrosion resistant without elaborate internal coating and can be used with higher salt concentrations.
Superior slow (1750 rpm) running design reduces vibrations resulting in quiet operation.
Optional all plastic strainer tank for horizontal flooded suction applications.
Contact Us About This Product
Similar Products
Products similar or related: