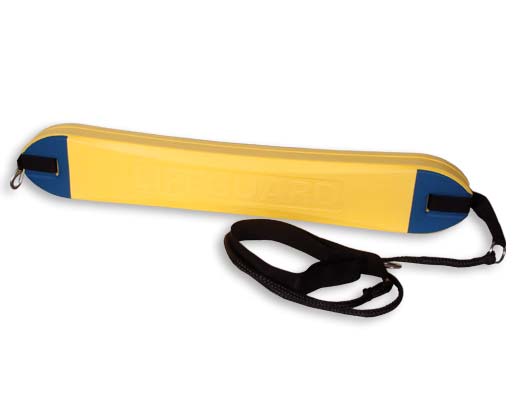 Rescue Tube
Nordesco Products
Nordesco Industries is a Canadian manufacturer of commercial grade swimming pool accessories. Their line includes deck equipment, aquatic fitness supplies and pool toys. They have been designing and manufacturing pool equipment for the past 20-years, concentrating on the commercial institutional market.
Product Description
This is a multi-functional product that can be used at water parks and for lake, beach or pool rescues. It can be used for towing a victim, supporting the rescuer, or handed to a victim for assistance. Made from molded EVA foam, our rescue tube features reinforced ends, polypropylene cord, a 2" shoulder strap equipped with a stainless steel snap hook, two stainless steel O-rings, and LIFEGUARD logo embossed in the foam on both sides. It is a vibrant yellow, therefore very visible and all of its features make for a very durable product.
Dimensions: 39″ long x 6″ wide x 3″ thick.
Product Codes
52.1275 Rescue Tube
Contact Us About This Product
Similar Products
Products similar or related: