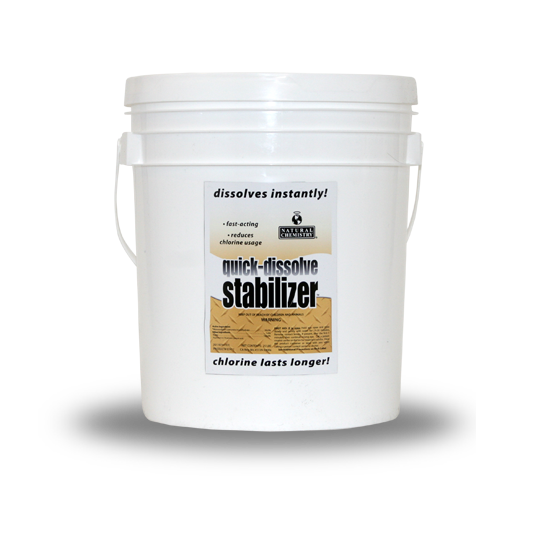 Quick Dissolve Stabilizer
Natural Chemistry Products
Natural Chemistry is a leading swimming pool specialty chemical manufacturer. The product line is based on the use of natural enzymes and phosphate removal products to make a pool operator's life easier.
Product Description
Quick Dissolve Stabilizer contains monosodium cyanurate monohydrate, a quick dissolve form of cyanuric acid. It is a unique technology that starts to dissolve instantly and begins working immediately to protect chlorine from the sun's ultraviolet rays. The neutral pH and concentrated formula make this a great alternative to traditional cyanuric acid.
Application
Add 360 g Quick Dissolve Stabilizer to 10,000 L Pool Water to achieve 30 mg/L CYA.
Sizes
11.3 kg
Contact Us About This Product
Similar Products
Products similar or related: