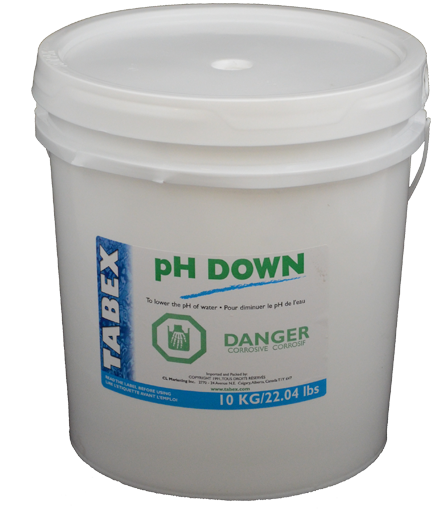 pH Down
Tabex Products
Tabex offers a wide range of quality disinfection products, balance and specialty chemicals. Tabex Chemicals are manufatured in Canada and are widely used by operators in municipal, institutional, hotel and condominium facilities.
Product Description
A safer alternative to using hydrochloric acid to lower pH. pH down is a dry acid (sodium bisulphate) that lowers the pH and total alkalinity of water.
Application
When the pH regular needs to be lowered, pH Down should be mixed in a slurry and pumped in with a chemical metering pump suitable for acids. We recommend mixing the slurry at 75-150 grams per liter.
Sizes
10 Kg
Contact Us About This Product
Similar Products
Products similar or related: