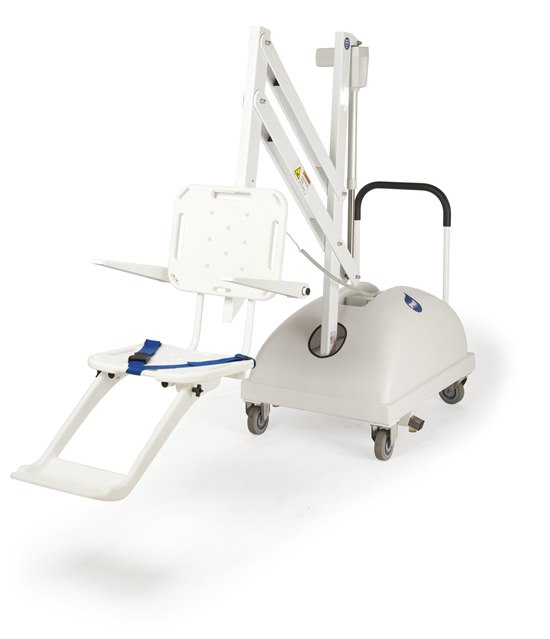 PAL
Product Description
he popular PAL (Portable Aquatic Lift) has become the industry standard for providing access to swimming pools! It is a portable, free-standing pool lift that comes with the PAL Secure-It Kit so that it can be fixed to the deck. The PAL Lift series meets the Americans with Disabilities Act Access Guidelines (ADAAG 2010). In addition to the standard configuration, the PAL lift is also available in Hi/Lo and Spa versions. 240° rotation ensures a safe transfer area.
300 lbs (136 kg) lifting capacity. Powered by a 24-volt rechargeable battery. Powder-coated stainless steel and aluminum.
Accessories
Arm Rests
Stability Vest
Seat Pad
Spine Board Attachment
Protective all-weather cover
Product Codes
200-0000: PAL
250-0000: PAL Hi/Lo
- A variation of the PAL useful for facilities that have both in-ground pools and above ground spas
275-0000: PAL Spa
- Designed for above ground pools and spas up to 48 in/122 cm above the pool deck.
Contact Us About This Product
Similar Products
Products similar or related: