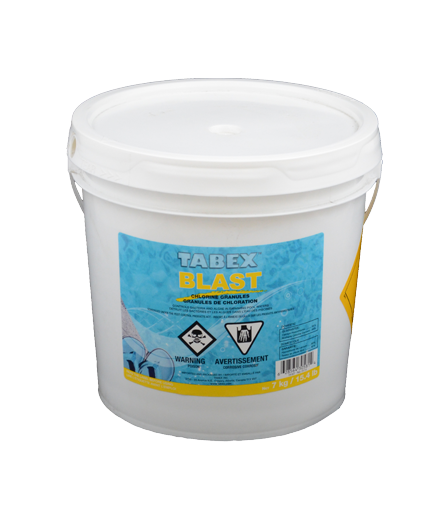 Blast
Tabex Products
Tabex offers a wide range of quality disinfection products, balance and specialty chemicals. Tabex Chemicals are manufatured in Canada and are widely used by operators in municipal, institutional, hotel and condominium facilities.
Product Description
Blast is an unstabilized granular chlorine.
Application
This product is 65% calcium hypochlorite.  Blast is a slower dissolving chlorine shock, great for dealing with stubborn algae growth on the pool floor.
Sizes
7 kg, 18 kg
Contact Us About This Product
Similar Products
Products similar or related: