Newsletter 150113

Happy New Year!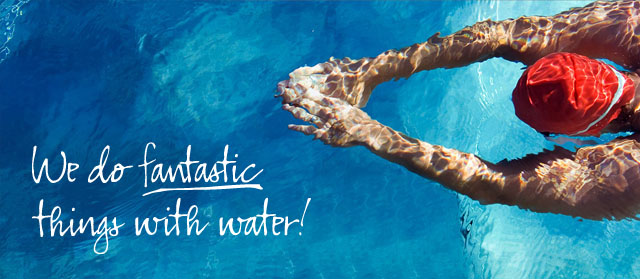 New Pool Standards
We're excited for the recent improvements to the Alberta
Pool Standards, here are some of the highlights:
The new free chlorine minimum is 0.3 ppm (with ORP >770
and pH <7.3) This
change allows facilities with state of the art treatment technology
like deep bed multi-layer filters & WAPOTEC chemical treatment to
take advantage of running high ORP values with less chlorine in the
water. Running
at lower chlorine levels is not
only a more cost effective and sustainable way to run a pool,
but we strongly believe this make for an improved bather
experience. Less chlorine in the water means more comfortable bathers
and healthier air quality for your staff.
New Anti-Entrapment rules have been established. We've all been waiting a long time to see the final changes come through. Anti-Entrapment compliance is complicated! We've
spent a lot of time over the past few years learning all about the
available
anti-entrapment options and have a full spectrum of solutions to offer,
including large area flat drain covers and automatic pump shut off
devices. If
you have any questions regarding your facility's compliance, just
call and ask about our Anti-Entrapment Evaluator™ service.
For liquid fecal contaminations at an outdoor pool, a CT value of 72,000
is required (with pH at 6.5). This is a dramatic change, please
call us if you need help to calculate your chlorine additions for thissituation.
Learn more
Overstock Products
While quantities last – call for pricing or to order
Manual Vacuum Cart (1 HP, 115V with cord)
Stainless Steel Cart
6″ Pneumatic Wheels
100′ Electrical Cord, GFCI protector
2″ shut off valves & quick connect hose fittings
Heavy Duty Aquatic Wheel Chair
400 lb weight capacity
24″ wide seat
anti-tip design
sliding footrest
Aquatic Pro Shop Sales

Disposable swim diapers now in stock

Earn
extra revenue at your front desk and reduce unecessary down time by
ensuring you have swim diapers on hand to supply your guests.
BUSINESS INFORMATION
Automated Aquatics Canada Ltd.
15442 – 131 Avenue NW
Edmonton, Alberta T5V 0A1
Phone: (780) 468-3261
Toll Free: 1 (800) 661-6444
Fax: (780) 465-5398
COPYRIGHT © 2014 AUTOMATED AQUATICS
ow.