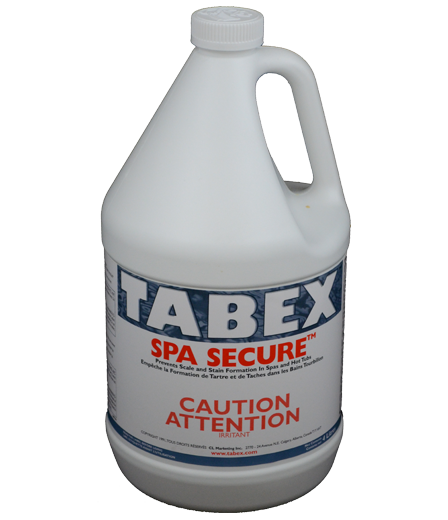 Spa Secure
Tabex Products
Tabex offers a wide range of quality disinfection products, balance and specialty chemicals. Tabex Chemicals are manufatured in Canada and are widely used by operators in municipal, institutional, hotel and condominium facilities.
Product Description
Spa Secure has all the same powerful stain and scale prevention properties as Pool Secure but it is formulated to be more effective in hot water.
Application
Add a weekly dosage of 60 ml Spa Secure/1,000L of whirlpool/hot tub water.
Sizes
4 L
Contact Us About This Product
Similar Products
Products similar or related: