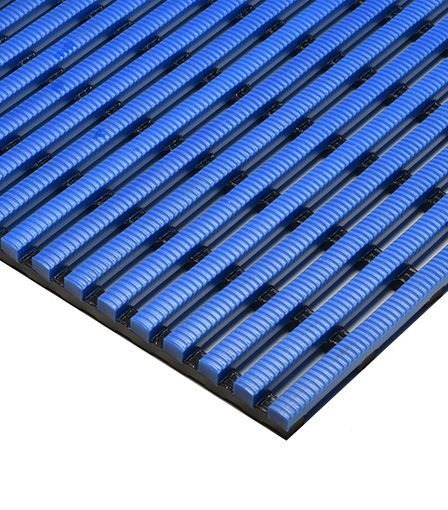 PVC Floor Matting
Product Description
Heronrib is the ultimate sports and leisure matting system for pool decks and change rooms. It features instant 4-way drainage and anti-bacterial/anti-fungal additives to provide maximum barefoot hygiene.
Exceptionally warm and comfortable to stand on, Heronrib has a specially embossed slip resistant surface and antibacterial and anti-fungal additives for assured underfoot hygiene in areas where bacteria tends to harbour.
Made from strong, non-porous PVC sections with channeled underbars, Heronrib will automatically selfdrain even the largest amounts of water. It is therefore not only perfect for preventing a splash but also for making a splash of colour around swimming pools, saunas and hot tubs using one or more of Heronrib's eye-catching colours.
A permanent and effective barefoot wet area solution that is hygienic, UV resistant and easy to clean and maintain whether used indoors or outdoors.
Available in 2′, 3′ and 4′ widths – in 33′ full rolls or 16.5′ half rolls
Colors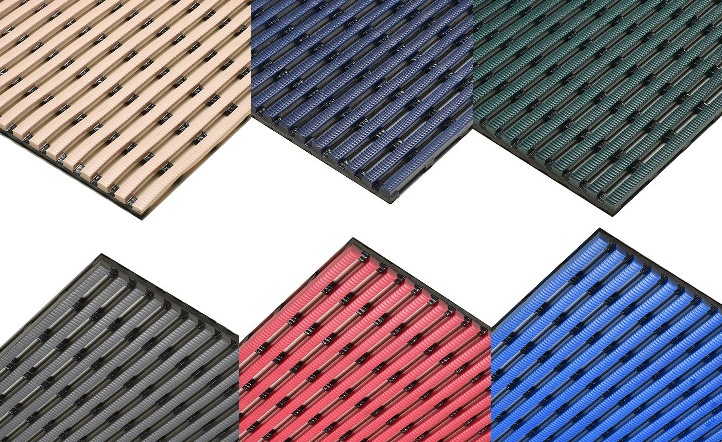 Contact Us About This Product
Similar Products
Products similar or related: