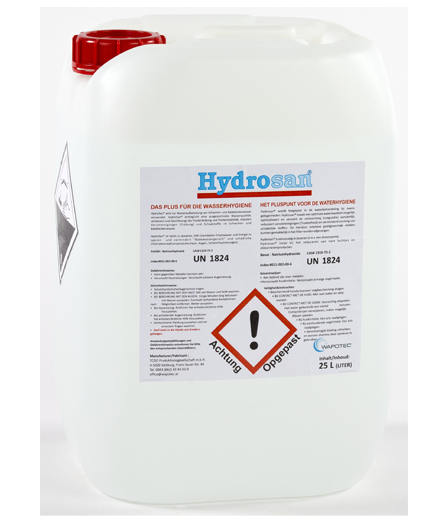 HydroSan
Wapotec Products
WAPOTEC GmbH is an internationally recognized company that has developed global recognition with its high-quality and qualified consultancy in process optimization.
Product Description
A specialized blend of siliceous aluminate from natural clays in the Austrian Alps makes HydroSan our most powerful filtration-enhancing flocculent. The enhancing property of the clay was realized with the discovery of surprisingly pristine, clean water flowing out of a salt mine. HydroSan has been formulated to greatly enhance filtration in aquatic facilities.
Application
HydroSan is designed for use exclusively on sand filters and is one of three products that make up the WAPOTEC Filtration/Oxidation Enhancement System. Contact us for for dosing and application information.
Sizes
25 L
Contact Us About This Product
Similar Products
Products similar or related: