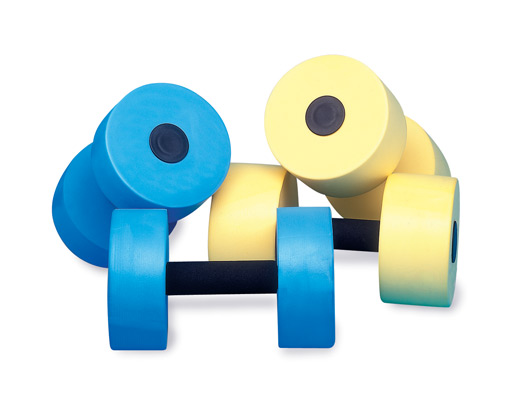 Hand Bar Exerciser
Nordesco Products
Nordesco Industries is a Canadian manufacturer of commercial grade swimming pool accessories. Their line includes deck equipment, aquatic fitness supplies and pool toys. They have been designing and manufacturing pool equipment for the past 20-years, concentrating on the commercial institutional market.
Product Description
This item was developed by aquatic fitness professionals, and uses the principles of water resistance to tone the muscles of the upper body. It is offered in 2 strengths: "regular" for beginners, and "advanced" with extray buoyancy for more of a challenge.
Sold per pair or in cases of 12 pairs per style.
Product Codes
41.4200 Hand bar exerciser, regular (Blue)
41.4400 Hand bar exerciser, advanced (Yellow)
41.4200.001 Replacement Black End Cap (Pair)
Contact Us About This Product
Similar Products
Products similar or related: