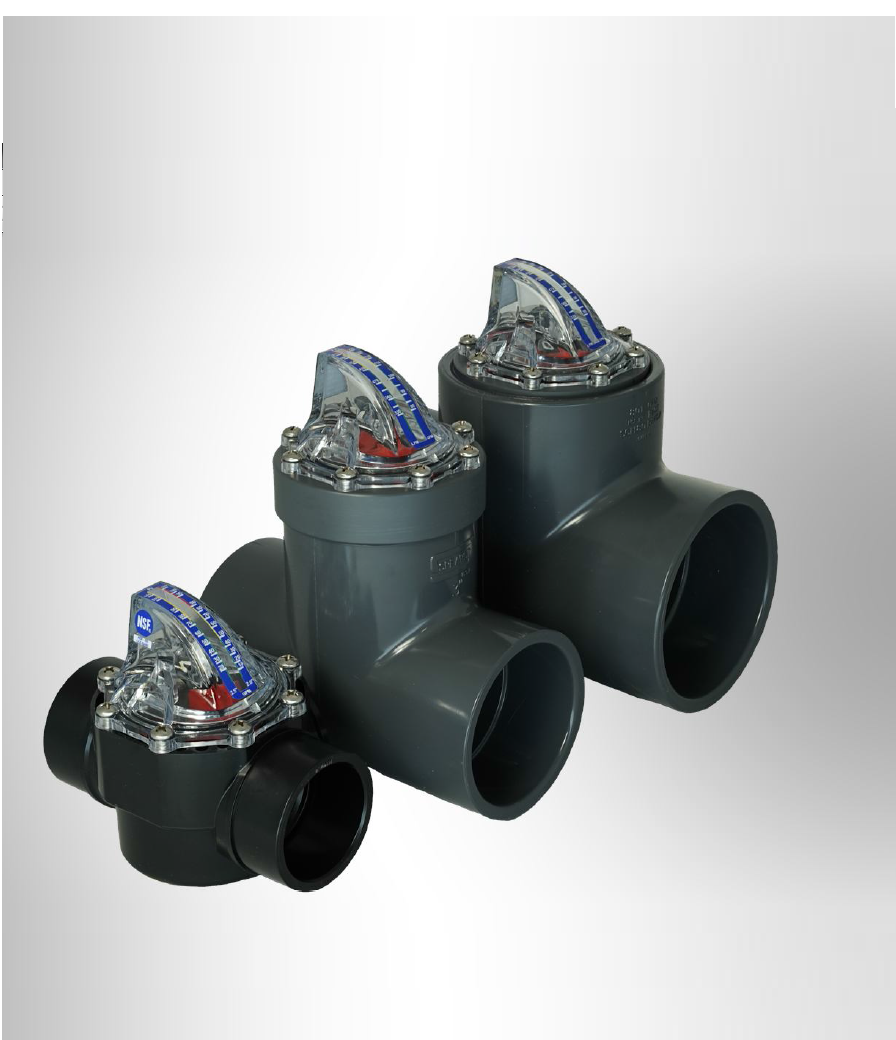 FlowVis
Product Description
The FlowVis is a revolution in pool flow measurement! Unlike traditional insertion flowmeters, the FlowVis can be installed in any orientation and in any proximity to other plumbing fittings/devices with no effect on accuracy. These flow meters have been designed specifically for pools, spas, fountains & water features and are accurate to 95%. Stock units are in US GPM units.
1.5″: 10-90 GPM
2.0/2.5″: 10-110 GPM
3″: 90-220 GPM
4″: 160-300 GPM
6″: 200-1000GPM
8″: 300-1800 GPM
Digital Upgrade Now Available!
Product Codes
FV-C-15 (1.5" Sch 40 Pipe)
FV-C (2/2.5" Sch 40 Pipe)
FV-3 (3" Sch 80 Pipe)
FV-4 (4" Sch 80 Pipe)
FV-6 (6" Sch 80 Pipe)
FV-8 (8" Sch 80 Pipe)
FV-SK (Standard Service Kit)
FV-3-SK (Complete lid assembly for 3")
FV-4-SK (Complete lid assembly for 4")
Standard service kit includes a replacement cover o-ring, spring, pivot pin & flapper (flapper for FV-C-15 and FV-C only)
Contact Us About This Product
Similar Products
Products similar or related: