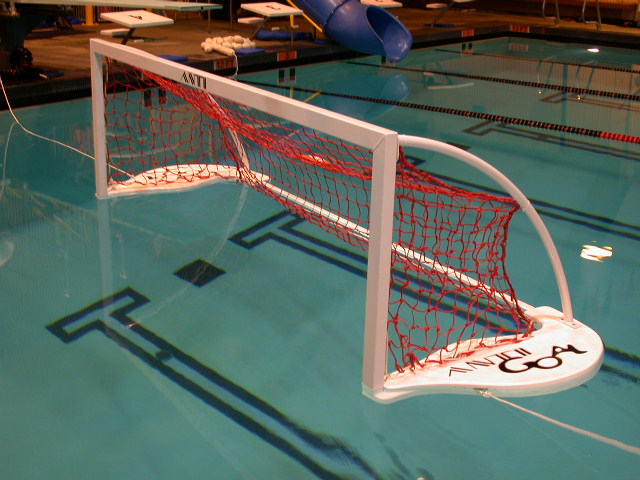 Club Floating Goal
Product Description
The AntiWave Club Floating goal is the ideal choice for competitive water polo at the regional or local level. It combines everything you need in a goal: economy, versatility and style. The Club goal is our best-selling water goal by far for one simple reason. It is the best combination of quality and value on the market.
Features
Made of top quality materials. All metal parts are made of durable white powder-coated aluminum, or stainless steel. The floatation panels are hand-laid fiberglass, and the net is of tough polypropylene cord, knotted at every intersection.
Easy to assemble
Conforms to all national and international specifications.
Comes with a limited 3-Year Warranty.
Can be used in conjunction with any manufacturer's lane lines.
Contact Us About This Product
Similar Products
Products similar or related: