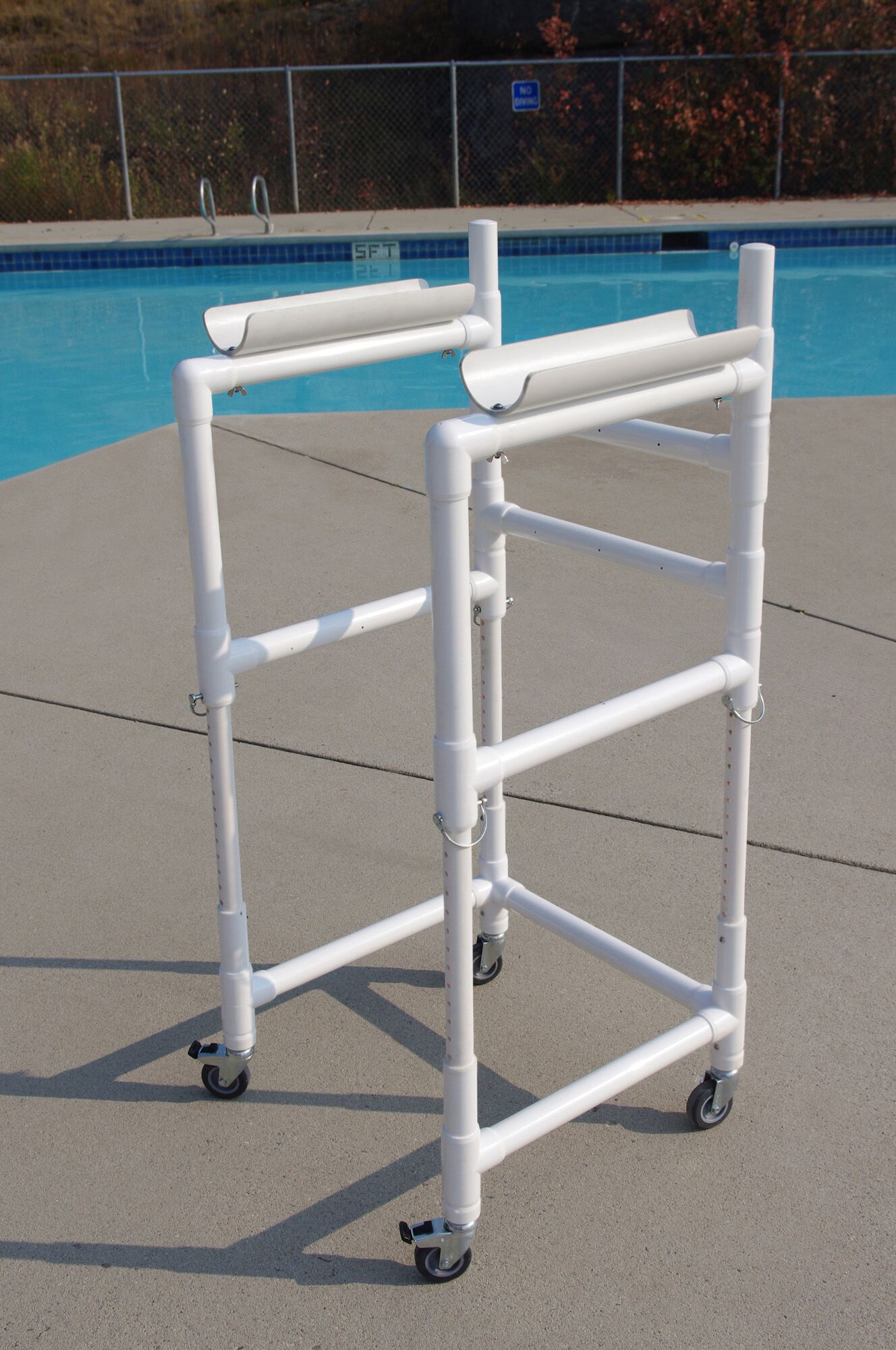 Aqua Walker
Product Description
This sturdy underwater walker is constructed from durable PVC tubing and stainless steel swivel casters.
This adjustable, waterproof, walker aids in independent mobility in the water. Perfect for rehabilitation facilities, aquatic therapy, and enjoying the benefits of your own backyard pool.
It can be used in its standard configuration (without the arm cradles) or with the arm cradles allowing the individual user additional support using their forearms. The 4 inch armrest cradles can be added and removed without the use of tools.
Features
Adjustable height range of 32" – 45" (81 – 114 cm)
4 inch removable PVC armrest cradles
Tool-free conversion from standard walker to armrest walker
Solid rubber wheels

Contact Us About This Product
Similar Products
Products similar or related: